Best Practices for New Conversational AI Teams
Tips and Best Practices for Setting Your AI Teams up for Success
After working with some of the world's largest companies to help them along their conversational AI journeys we have documented a few best practices.
Success in conversational AI doesn't happen overnight, and the timeline is different depending on the use case, scope, industry, and team resources. However, the key to being successful starts with setting the right expectations upfront and enabling your teams with the framework and tools they need to bring maximum value.
Download the tip sheet to access some learnings to make sure you and your team start off on the right foot.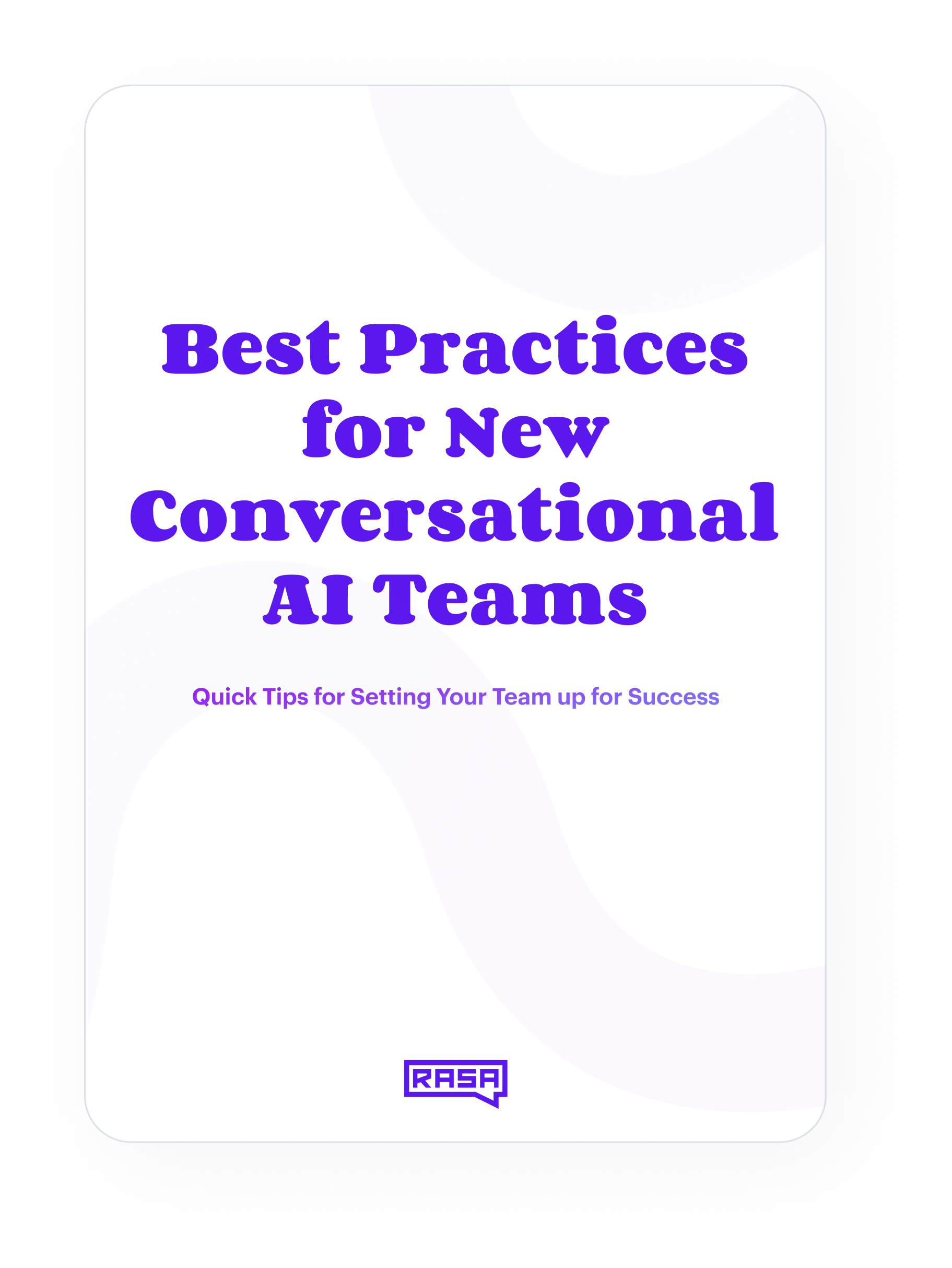 Expert guidance on how to achieve conversational success and a strong ROI
How to best listen to your users and practice Conversational Driven Development (CDD)
How to demonstrate business value and validate conversational AI as the right solution
Whether you're taking your first conversational AI steps or looking to improve the performance of your team, these best practices will help your AI assistant strategy and accelerate time to value.
Want to find out how conversational AI can
make a difference in your business?