Expert Tips for Creating Successful Chatbots
Quick Tips for Setting Your AI Assistant up for Success
Rasa's mission is to make great chatbots easy to build. We know the process of evaluating solutions for an AI assistant can become overwhelming if you don't have the right guidance and strategy in place to make the best decision for your enterprise.
We put together these expert tips captured from senior leaders responsible for developing and delivering AI assistants within their companies to set you up for success from designing and executing your proof of concept chatbot to scaling it into production.

Tip Sheet Highlights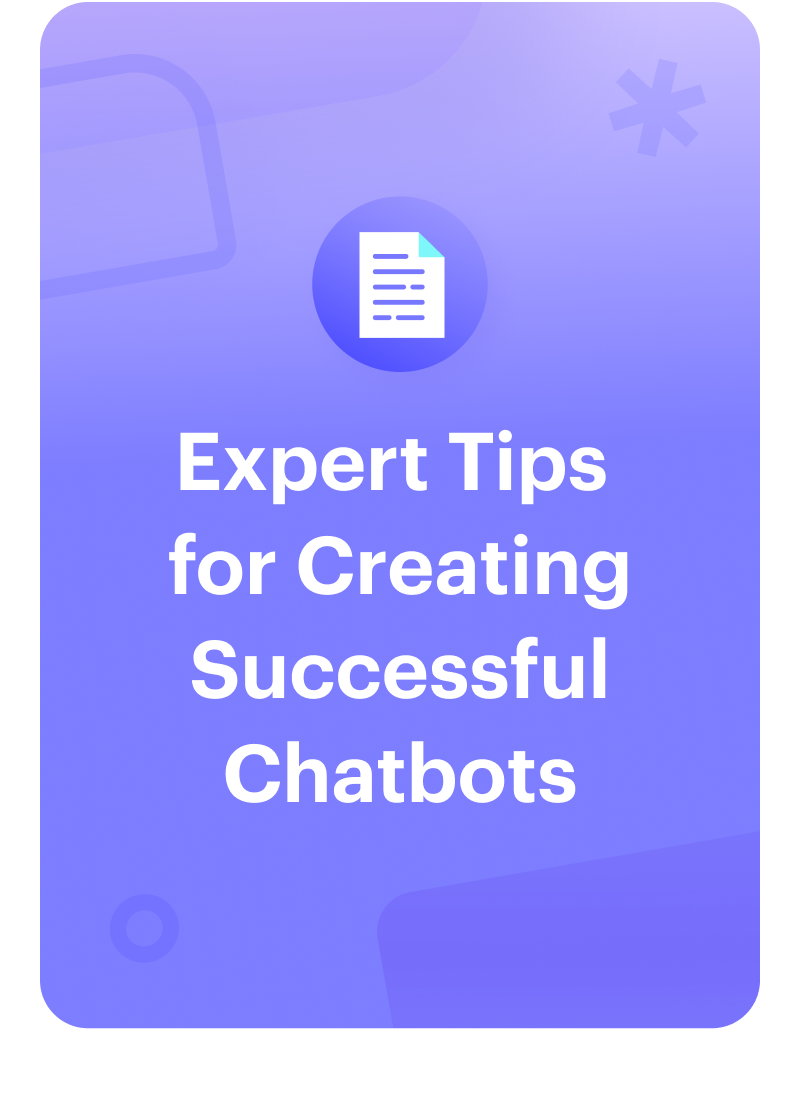 Expert guidance on evaluating your solution options
Guidelines for the design and implementation of your AI assistant
Tips to prepare your enterprise team to successfully scale your AI assisant
Links to additional resources
Whether you've already started building an assistant or are still evaluating your options, our guide has valuable information for every enterprise. Download it today to enhance your AI assistant strategy and accelerate time to value.


Get the Tip Sheet
About Forrester
Forrester helps business and technology leaders use customer obsession to accelerate growth. That means empowering you to put the customer at the center of everything you do: your leadership, strategy, and operations. Becoming a customer-obsessed organization requires change — it requires being bold. We give business and technology leaders the confidence to put bold into action, shaping and guiding how to navigate today's unprecedented change in order to succeed.