New Tech: Conversation Automation Technology for B2B Marketing & Sales, Q2 2022
Forrester recognizes Rasa in report on the B2B conversation automation market
As the buyer decision making process grows more complex, and the volume of buyer interactions increases, conversational AI is a technology well positioned to help close more deals for your business.
Download this report to learn how conversational AI can be used to qualify leads, book demos, and engage visitors on your digital channels.
Download Your Forrester Report
Forrester Report Highlights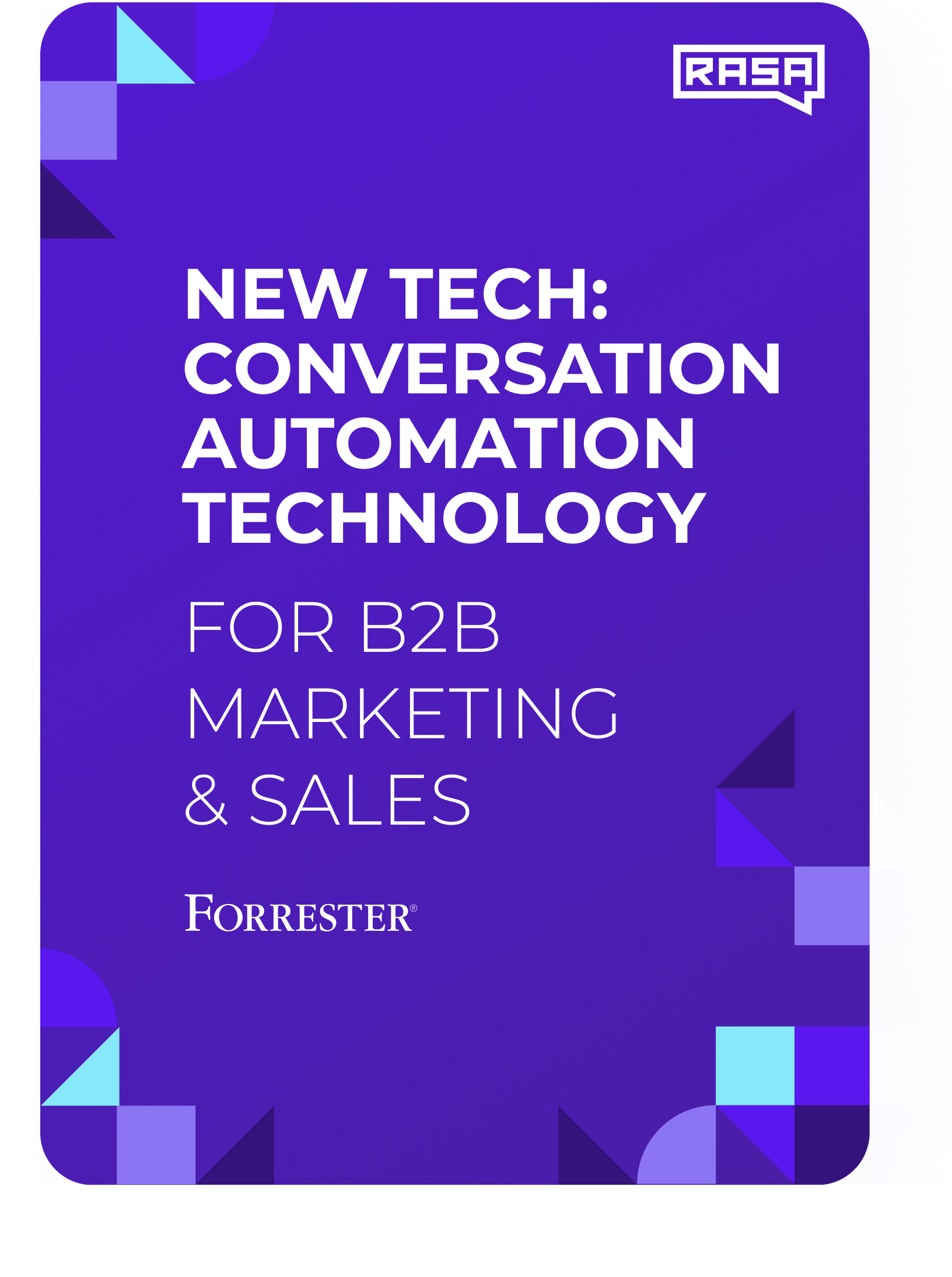 Market research on B2B buyer expectations
Deep dive into the conversational AI marketplace
Ways to align marketing and sales to maximize value for conversational interactions
Download the full Forrester report to access these findings and more.
Want to find out how conversational AI can
make a difference in your business?