How Can Enterprises Leverage ChatGPT & GPT-3 Models?
Practical Use Cases, Advantages, and Risks to Consider in this Gartner® Report
In this report, you will learn about three general approaches that enterprises can take when leveraging the OpenAI ChatGPT and related GPT models.
In addition to showcasing the numerous benefits, this report also delves into the potential risks and challenges that come with adopting innovative new technologies.
As technology continues to advance at a rapid pace, it's more important than ever to stay ahead of the curve. With this report, you'll gain the knowledge and insights you need.

Gartner Research Analysis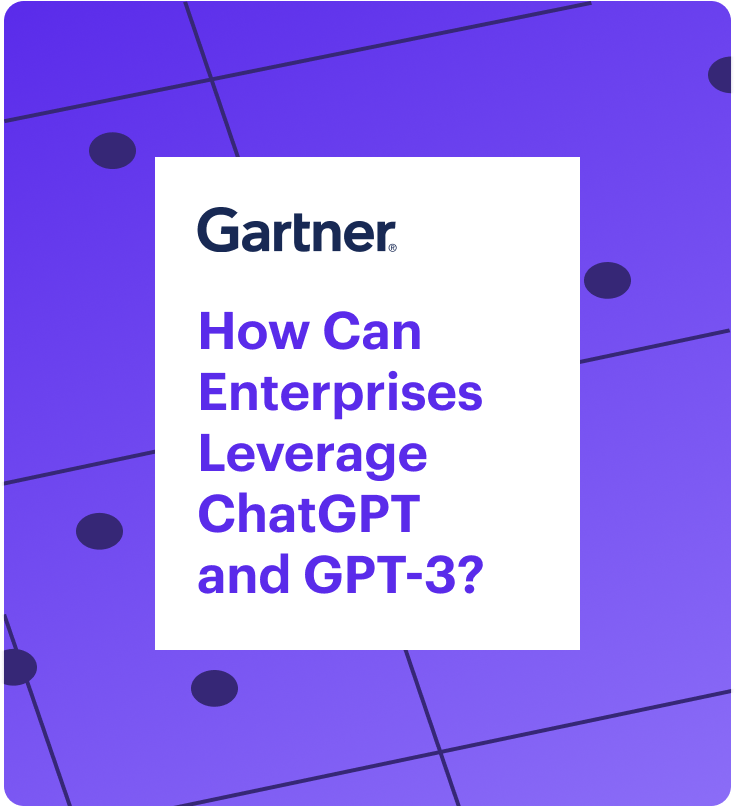 Gartner provides insights that showcase how enterprises can best leverage the latest GPT technologies:
ChatGPT and GPT-3 technologies explained
Top 3 approaches for enterprises to take
Practical business use cases
Risks and ethical concerns to consider
Download the Report
Gartner, Quick Answer: How Can Enterprises Leverage ChatGPT and GPT3?, Bern Elliot, Anthony Mullen, 7 February 2023 GARTNER is a registered trademark and service mark of Gartner, Inc. and/or its affiliates in the U.S. and internationally and is used herein with permission. All rights reserved.