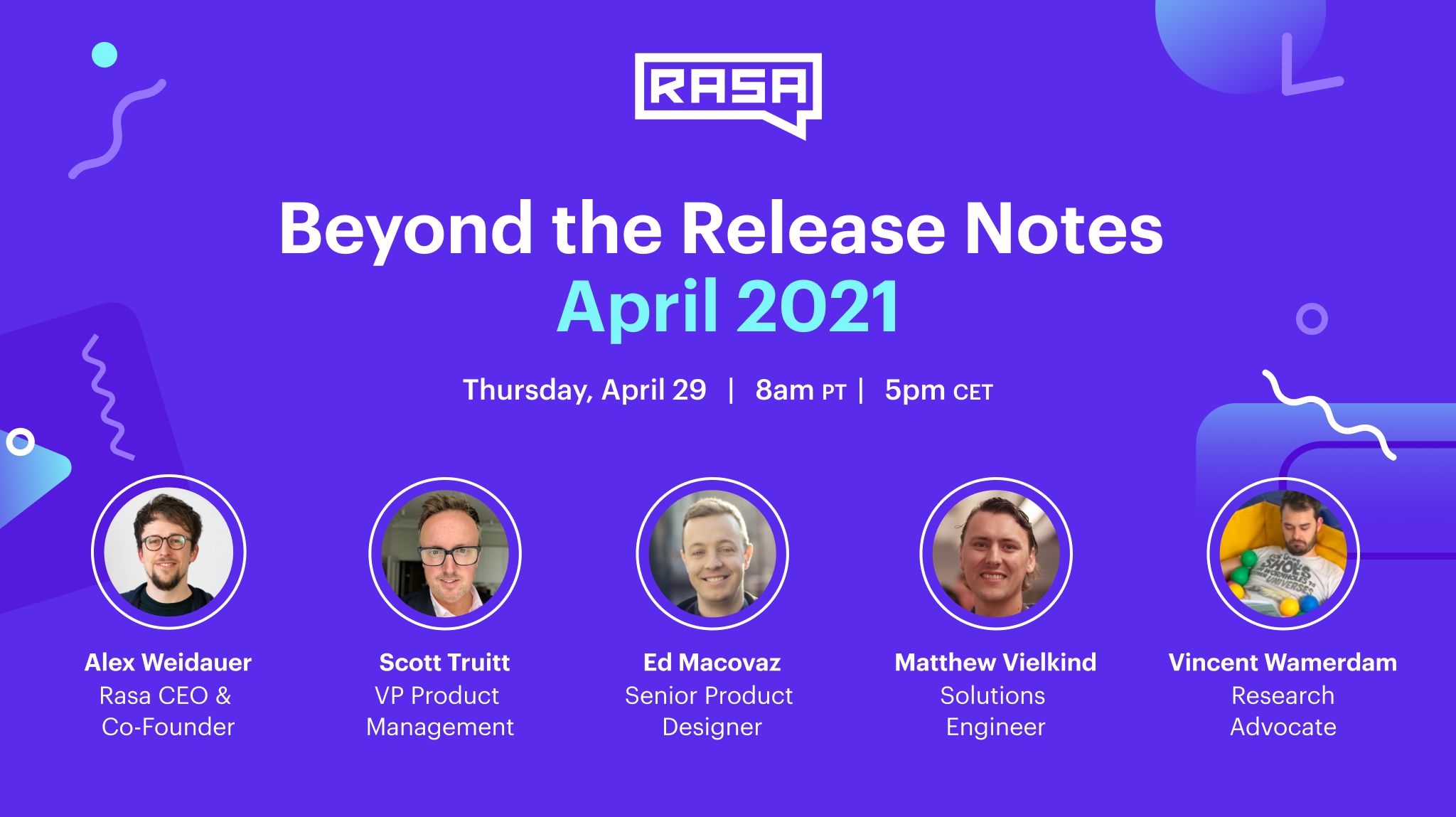 Join us for Beyond the Release Notes
A monthly product webinar from Rasa
April 29, 2021 | 8am PT/5pm CET
During the live, 45-min broadcast, product leaders from Rasa present a first look at what's new in Rasa Open Source, Rasa X, and Rasa Enterprise. We'll demo the newest additions to the product and open the floor to Q&A from attendees.
Go "beyond the release notes" to get a complete and candid look at Rasa product updates.
In April, we'll cover:
Q2 Product plans
Workspaces
Improvements to entity annotation
Twilio Voice connector
spaCy 3.0 support
Live Q&A
Save your seat to keep up with the latest Rasa features!
---
About Rasa
Rasa supplies conversational AI infrastructure for a global community of developers, providing the tools to build chat- and voice-based contextual assistants. Rasa is powered by open source software and runs in production everywhere from startups to Fortune 500s, across industries like healthcare, financial services, retail, and insurance.
Reserve your spot at Beyond the Release Notes | April 2021