Rasa CEO Alex Weidauer welcomes AI innovation leaders to speak about how they've responded.
Aired: September 3, 2020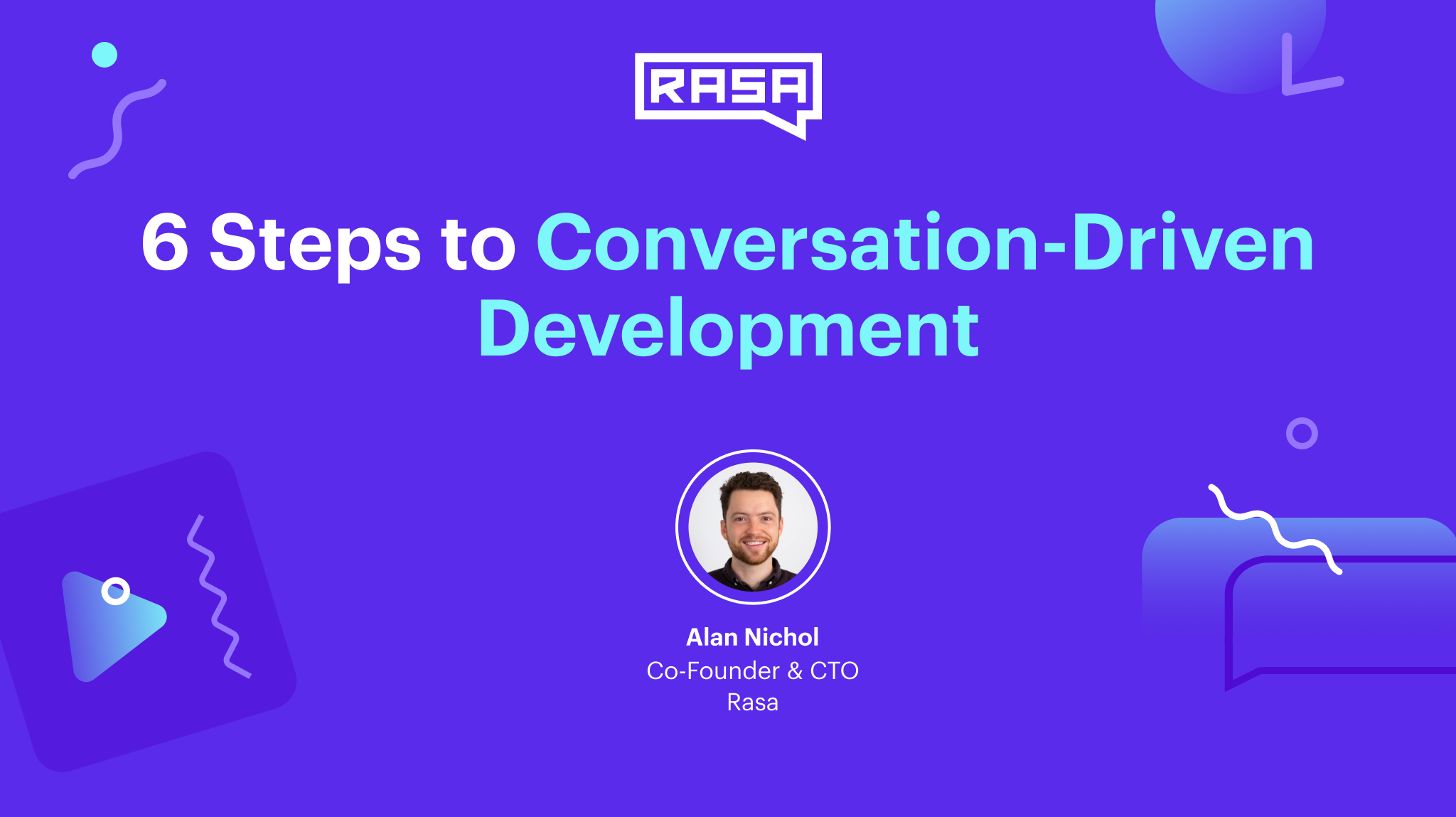 Rasa co-founder and CTO Alan Nichol discusses conversation-driven development (CDD).
Aired: July 23, 2020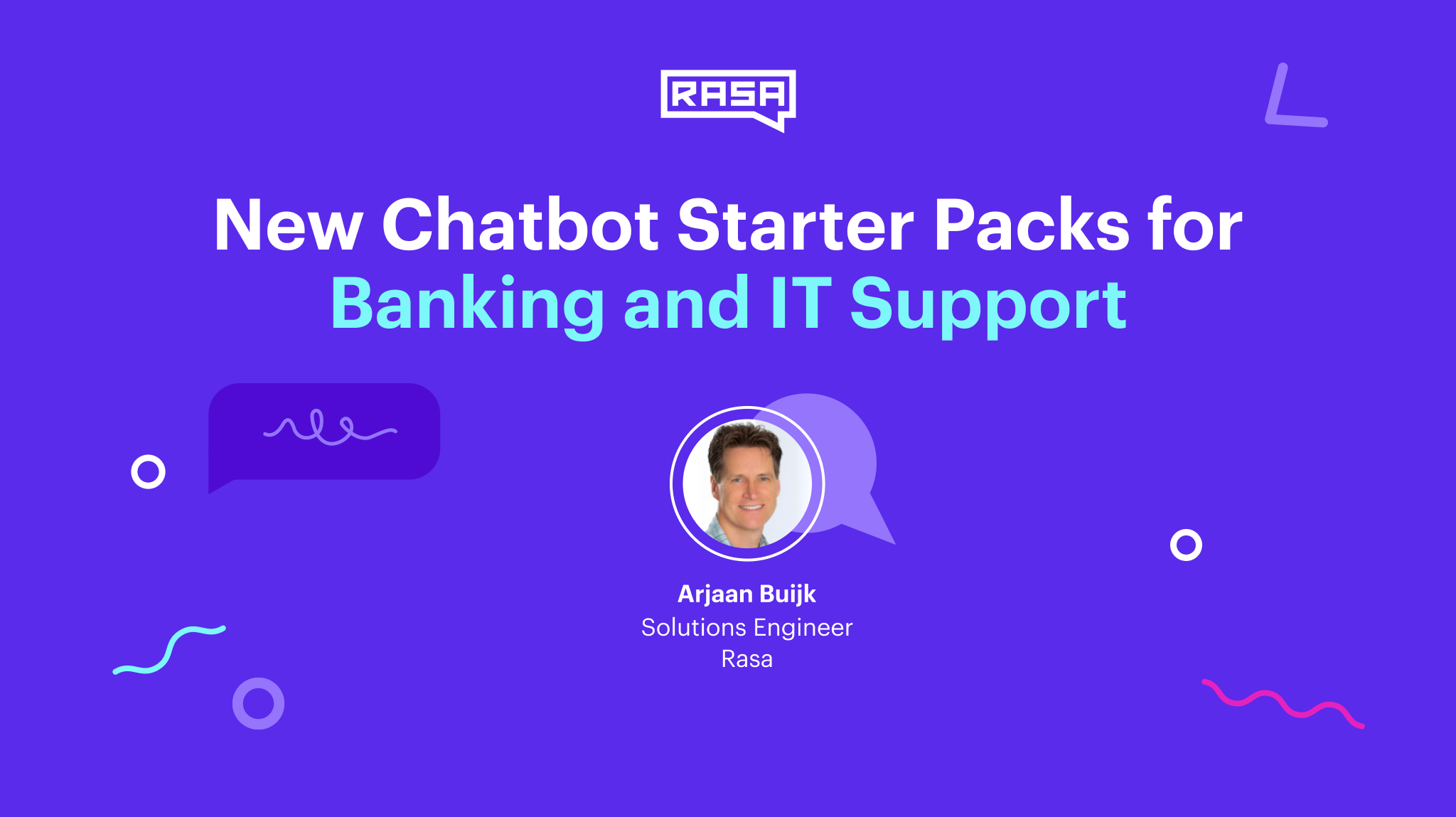 Rasa Solutions Engineer Arjaan Buijk demos new starter pack assistants for IT Support and Banking
Aired: May 28, 2020
Rasa CTO and co-founder, Alan Nichol revisits how we're thinking about the 5 Levels of AI assistants.
Aired: June 18, 2020