2021 Report: Conversational AI in Customer Experience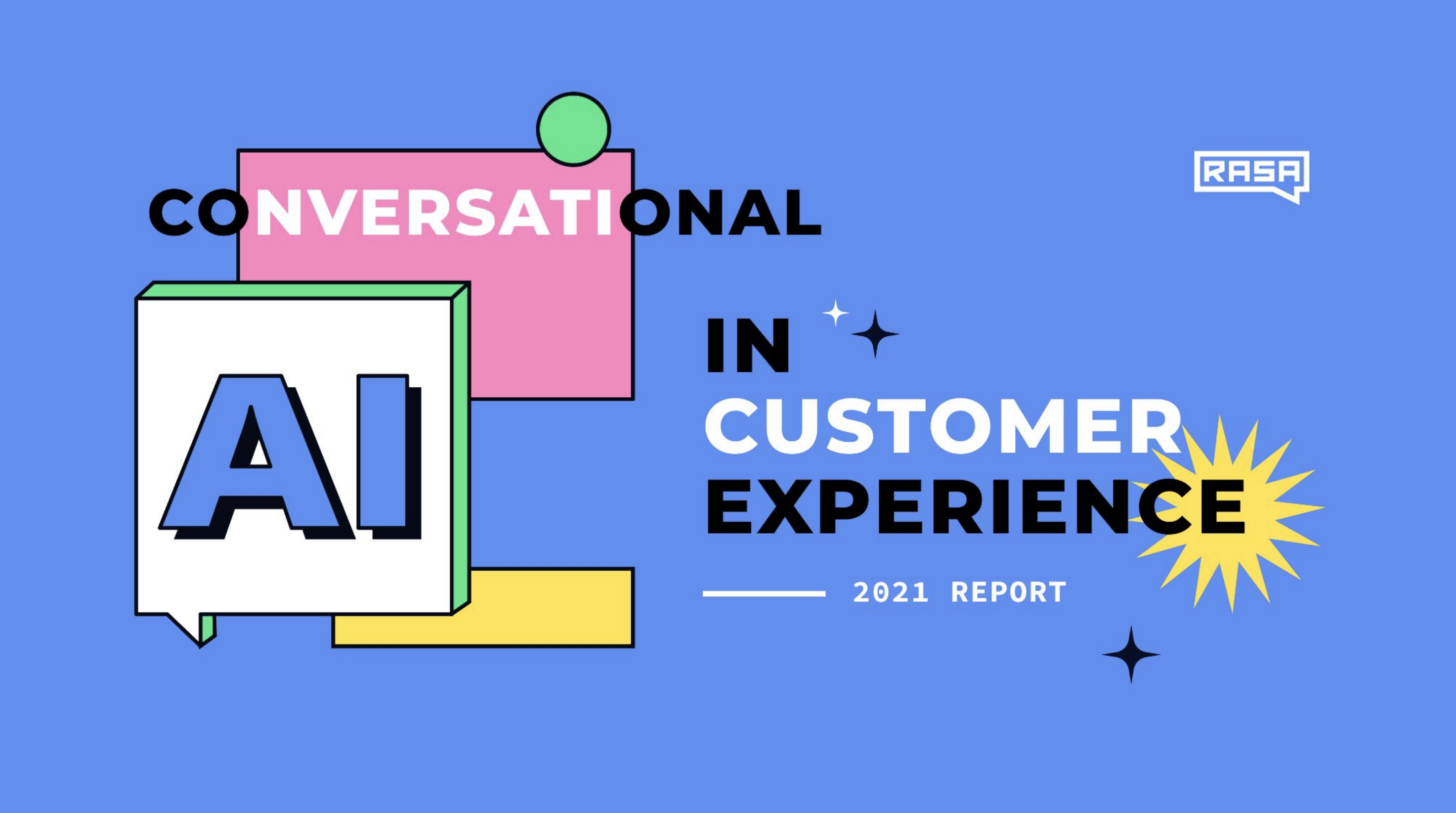 Customer experience is critical.
Enterprises look to a number of technologies to improve customer experience and one of the fastest-growing solutions is conversational AI. In 2021, Rasa engaged Dimensional Research® to survey engineers, product leaders, and executives building virtual assistants. Customer experience emerged as the top use case among enterprises using conversational AI.
Conversational AI offers two crucial benefits: the ability to automate two-way natural language conversations with customers, and the ability to understand customers' needs through analyzing conversations.
Key findings include:
Customer experience emerged as the top use case among enterprises using conversational AI

Customer-facing virtual assistants vastly outnumber other use cases, with the need for 24-hour support driving development

Investments in conversational AI are increasing

Many organizations are still at an early stage of conversational AI maturity

Customer satisfaction is the top metric for measuring the success of a virtual assistant
What you'll read about in this report
In this downloadable survey of conversational AI practitioners, you'll learn that while barriers remain to get assistants in production, many are already seeing returns on their investments in terms of customer satisfaction, retention, and offset costs.
As more companies increase their investment in conversational AI, we expect to see virtual assistants grow rapidly in sophistication and capabilities. In turn, innovation will become a competitive necessity. Companies who establish conversational teams and master conversational technologies today position themselves to set the standards for customer experience in the coming years.
---
About Dimensional Research
Dimensional Research® provides practical market research for technology companies. Dimensional partners with clients to deliver actionable information that reduces risks, increases customer satisfaction and grows the business. Dimensional researchers are experts in the applications, devices, and infrastructure used by modern businesses and their customers.