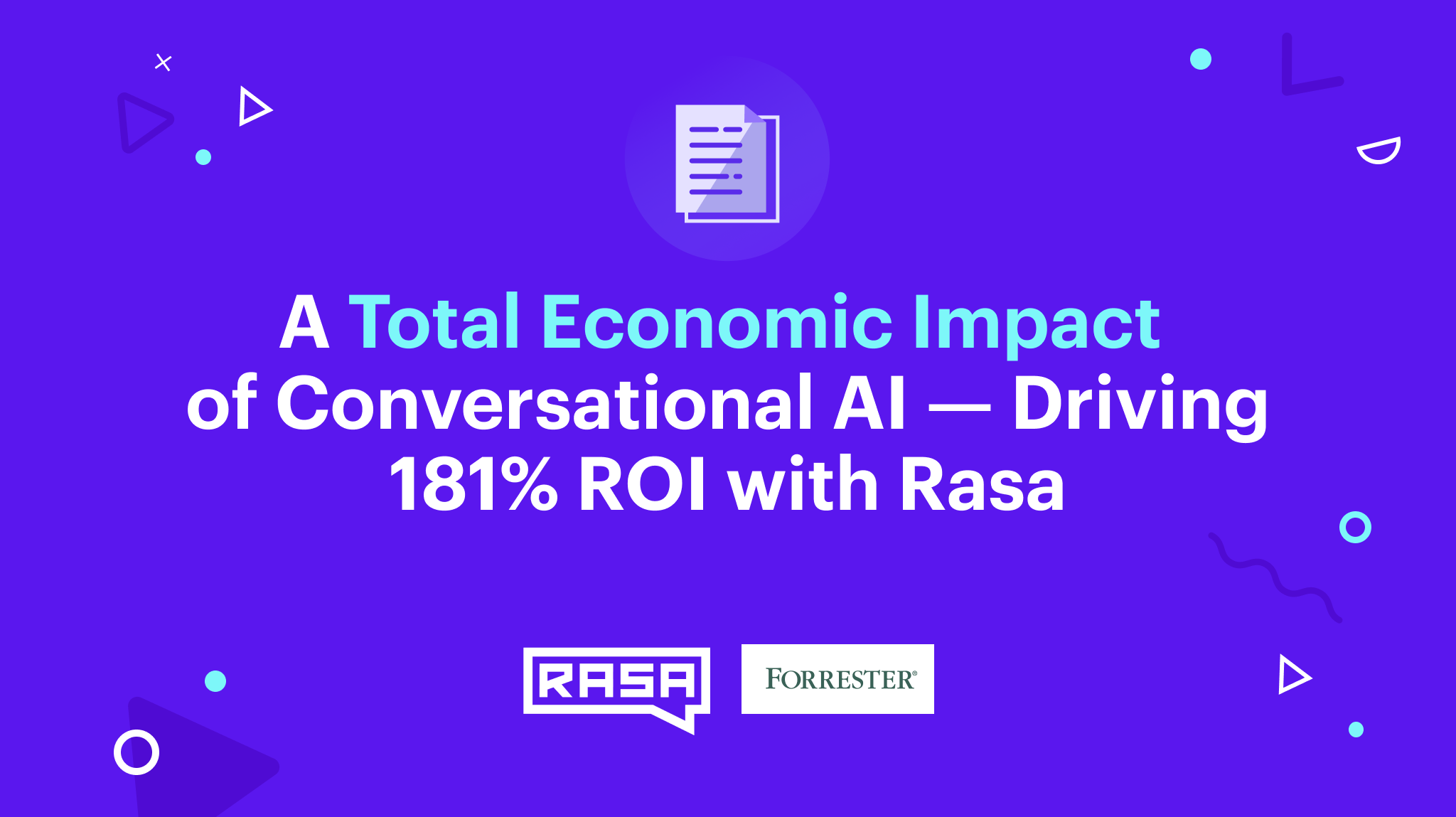 Watch On-Demand:
Total Economic Impact of Conversational AI - Driving 181% ROI with Rasa
Get caught up on the recent Rasa and Forrester webinar where we took a close look at how Rasa customers can drive revenue, cut costs, and increase containment rates, all the while providing superior customer satisfaction.
This webinar was an overview of the recent Forrester Total Economic Impact (TEI) report commissioned by Rasa and key findings include:
181% ROI and a payback in less than 13 months
30-60% containment rate
50% increase in call center agent efficiency
$12.9 million in total cost savings
The webinar also provided listeners with a framework to evaluate the economic impact of Rasa, and cover benefits, costs, risk mitigation, and flexibility.
Fill out the form to access the recording!
---
About our speakers
Adi Sarosa
Adi is a consultant on Forrester's Total Economic Impact team. Adi works with Forrester's clients to measure and articulate the business value and financial impact of technology and investment decisions.
Prior to joining Forrester, Adi spent several years doing strategy consulting with a specific focus in market research and competitive intelligence across a wide variety of industries. Adi started his career holding various roles in the public and social sector in Indonesia.
Adi earned a BA in international studies from the University of Washington and has a Master of International Business (MIB) from the Fletcher School of Law and Diplomacy at Tufts University.
Mady Mantha
Mady Mantha is Head of Product Marketing at Rasa. She has years of experience building ML-driven products at startups and enterprises. Mady has a Bachelor of Science in Computer Science and Mathematics and a Masters in Business Administration (MBA).
Register to access the recording!