How Rasa customers have increased cost savings, agent efficiency, and developer productivity.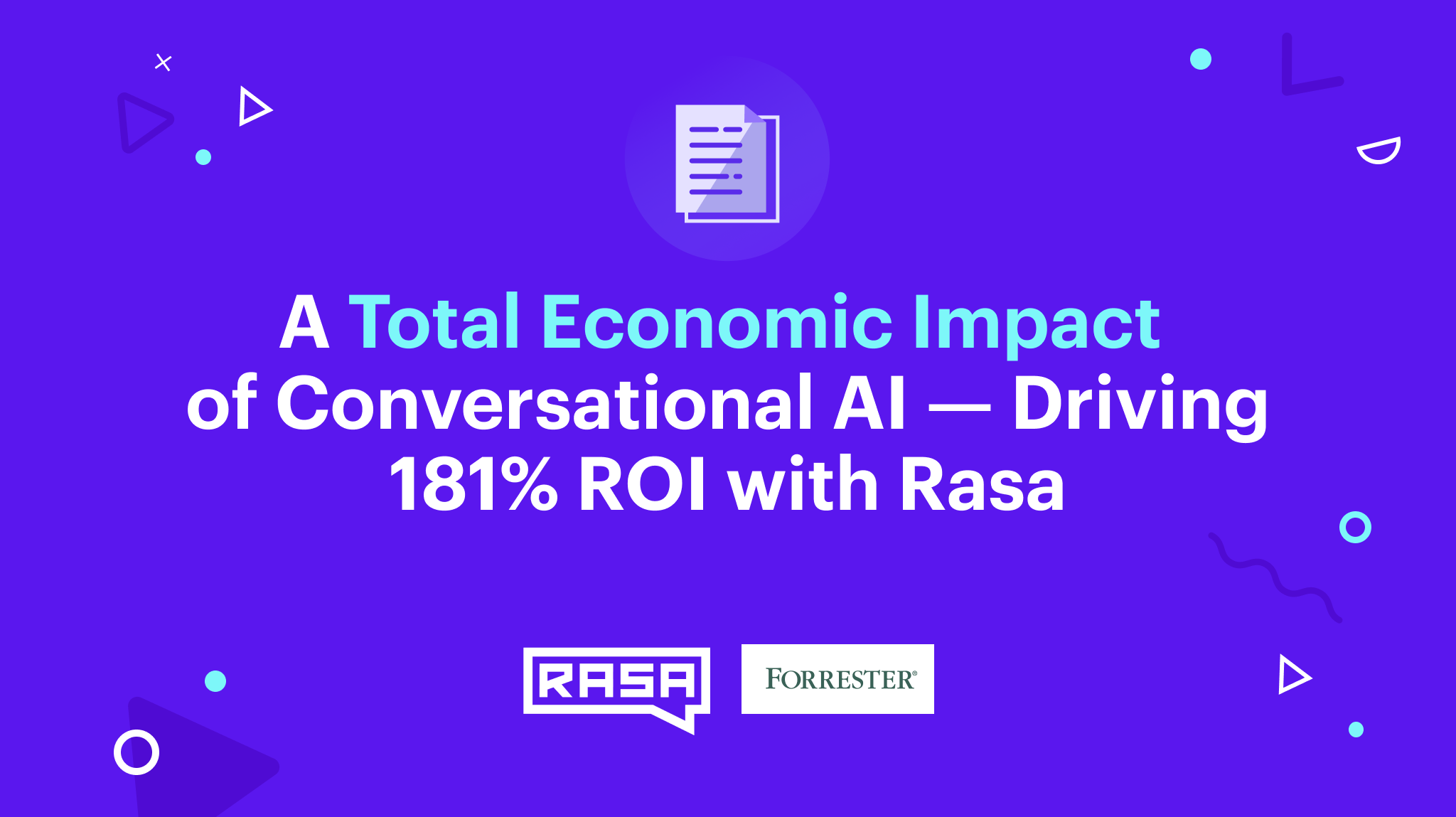 A Total Economic ImpactTM (TEI) Report of Rasa
In 2021, Rasa commissioned Forrester Consulting to conduct a Total Economic Impact™ (TEI) study and examine the potential return on investment (ROI) enterprises may realize by deploying Rasa. The purpose of this study is to provide readers with a framework to evaluate the potential financial impact of Rasa on their organizations.

To better understand the benefits, costs, and risks associated with this investment, Forrester interviewed four organizations with experience using Rasa. For the purposes of this study, Forrester aggregated the experiences of the interviewed organizations and combined the results into a single composite organization.
Key findings:
181% ROI and a payback in less than 13 months
30-60% containment rate
Increased call center agents' efficiency by 50%
Improved customer experience and reduction in internal costs
Increased developer productivity
What you'll read about in this report
In this downloadable report, you'll learn that enterprises have the visibility into the virtual assistant to make any adjustments and additions to fit their business and industry. And, by investing in Rasa, their virtual assistants can better interact with customers beyond simple requests.
---
About

Forrester



Forrester helps business and technology leaders use customer obsession to accelerate growth. That means empowering you to put the customer at the center of everything you do: your leadership, strategy, and operations. Becoming a customer-obsessed organization requires change — it requires being bold. We give business and technology leaders the confidence to put bold into action, shaping and guiding how to navigate today's unprecedented change in order to succeed.